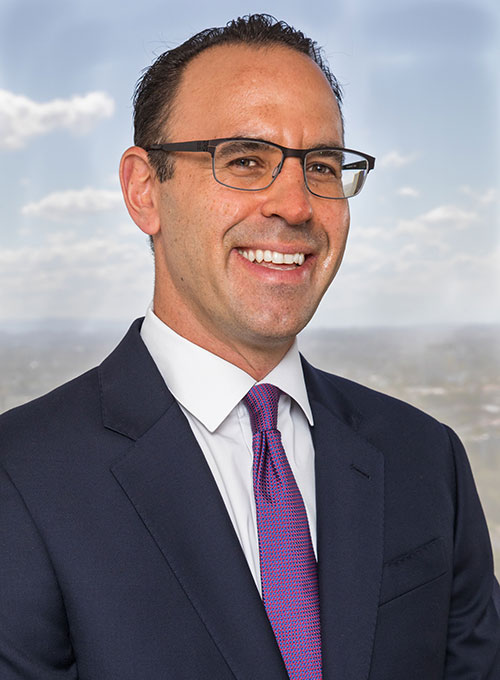 Daniel Gilbert has spent the majority of his legal career working in personal injury matters. He started his career working on the defense side, representing insurance companies before founding Gilbert & Stern in 2004. Since then, he has used the knowledge of how defense firms and insurance companies operate in order to obtain successful settlements and positive outcomes for his clients. He has secured millions of dollars in settlements on behalf of his clients.
Dan received his Bachelor of Arts in Political Science from the University of Southern California. While there, he was awarded the prestigious Order of Troy for Outstanding Student Recognition, which was given to the Top 50 students in his graduating class. He was President of his fraternity, Alpha Epsilon Pi and also interned for a California Congressman. Dan earned his Juris Doctorate from Loyola Law School in 2001. During law school, Dan received the First Honors Award in Ethical Lawyering for achieving the highest grade in the course. Since leaving Loyola, he has remained an active member of its alumni association.
Dan was admitted to the California State Bar in 2001 and is also admitted to practice in the Central District Court of California. Dan is a member of CAALA, The Consumer Attorneys Association of Los Angeles. Dan was selected to Super Lawyers Rising Stars in 2012 and 2013 and to Super Lawyers from 2014 – 2020.